Frequently Asked Questions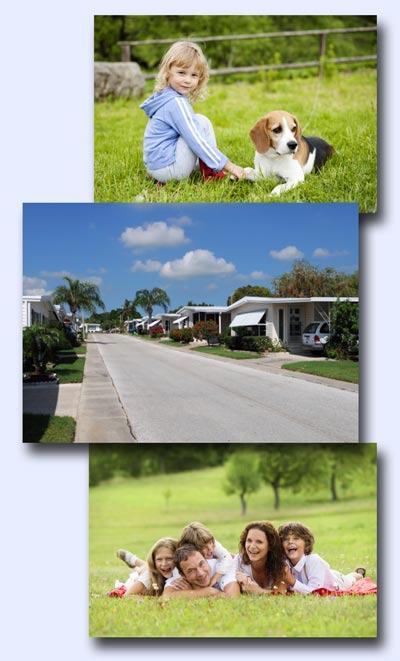 Are pets allowed at Three Lakes?
Pets are permitted ONLY with prior written permission of the Community Manager. Residents are required to formally apply for permission from the Community Management to bring a pet into the community before the pet is allowed to be brought into the community.
Certain breeds of dogs, including but not limited to Doberman Pinschers, German Shepherds, Rottweilers, Staffordshire terriers (or any mix of), Presa canaries, Boerdoels, Cane Corsos, Akitas, certain Bulldog breeds (Including Pit bulls, Pit bull type breeds and Pit bull mixes), wolf breeds, and Chows WILL NOT BE APPROVED. Please ask Management if your dog's breed is allowed PRIOR bringing the dog to the Community.
How much is the lot rent and other costs?
Depending on the lot size and location, current lot rents are affordably priced between $594 and $604 a month, and this includes exclusive use of your private yard, the use of all 3 Lakes Community amenities, park security and nightly gated entry. Residents are responsible for costs of their home use of water and sewer and electricity, trash, telephone, cable tv and internet.
Can anyone rent a Mobile Home at Three Lakes?
No. We do not permit the renting of any home. All homes must be owner occupied, and all Residents must pass a security review and be approved by Management. Resident's visitors staying overnight for more than 2 weeks must register with Management. We believe that our policy of owner occupied homes is the key to having a beautiful and safe community.
Is Three Lakes Mobile Home Community a family Park?
Yes, we are a proud to be a family all-ages community. However, we have many senior Residents who have been living at 3 Lakes for many many years.
Other Questions? Contact Us